Residential
---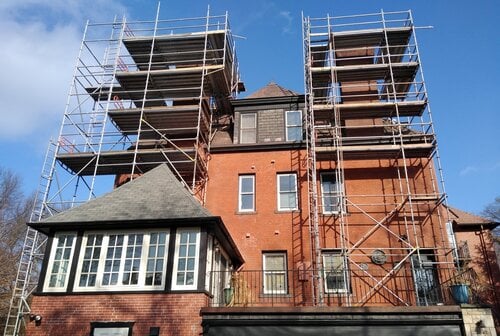 Our experienced residential crews are dedicated to ensuring that your experience with our company is a positive one. We, first and foremost, remember that we are working at YOUR home. Our crews are trained to provide daily updates of our progress, processes, and completion timelines. We take the time to properly clean work areas, flower and garden beds, driveways, walkways, roofs, gutters, and even neighbor's properties. The goal of every project, large or small, is to provide the highest quality finished product. We strive to make all our restoration look as if a repair was never done. With our lifetime guarantee, we are sure to leave you 100% satisfied. Our masonry services include but are not limited to; brick replacement and matching, new brick and block laying, whole house and spot pointing, mortar matching, chimney pointing and rebuilding, lintel and I beam replacement, and power washing and cleaning.
Commercial
---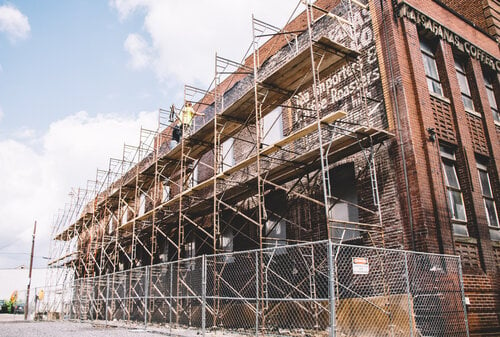 Our staff of estimators, project managers, and foreman have thousands of hours of experience in coordinating and completing commercial restoration and new construction projects. We have managed to successfully fulfill our duties in a timely manner while coordinating with other trade companies on the same projects. Our projects have included new block and brick work, large scale re-pointing with mortar matching, steel lintel and I beam replacements, caulking of large expansion and control joints, stone patching, masonry power washing and cleaning, and masonry unit matching. Our crews, also, have experience erecting and operating swing scaffolding, industrial lift equipment, and conventional scaffolding with the proper safety criteria. We have succeeded in maintaining well-working relationships with multiple contracting companies who rely on us for all their masonry needs.
Historical
---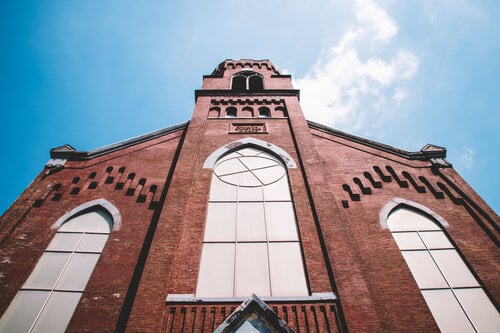 Historical Preservation has become a vital service in keeping Pittsburgh's architectural history alive. Many of the techniques and materials used to construct buildings around Pittsburgh are a thing of the past. Only a mason with a high mastery of their equipment and materials can be trusted to complete such delicate and important work. That is why we, at Escajeda Masonry, have taken it upon ourselves to train and become certified in multiple areas of Historic Restoration. We use techniques such as lab testing for specific mortar matching, working with soft mortars and lime mortar applications, Jahn coating applications, multiple types of detergent surface cleaning, steel lintel and I beam replacements, caulking applications, and we are always careful not to disturb original masonry units.