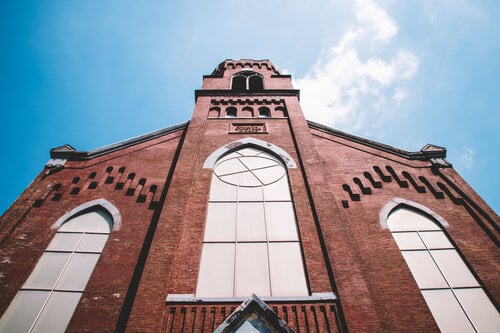 Only a mason with high mastery of their equipment and materials can be trusted to complete such delicate and important work.
LINTEL / BEAM REPAIR AND REPLACEMENT
Proper maintenance and care for your steel and masonry lintels is crucial to guaranteeing the structural integrity of the wall above
CHIMNEY & STACK REPAIR
A deteriorating or leaning chimney is dangerous. Ensuring that your chimneys are built correctly is critical.
POINTING
The technique of repairing mortar joints between bricks or other masonry elements. When aging mortar joints crack and disintegrate, the defective mortar is removed by hand or power tool and replaced with fresh mortar.
MORTAR AND BRICK MATCHING
With careful preparation and the right mortar recipe, new bricks can blend seamlessly into existing, making the repairs look like they were never made. Using softer mortars due to frailty of original masonry units.
PATCHING AND GLAZING
Laboratory-engineered mortars and grouts to match the unique physical properties of every masonry substrate making a indistinguishable repair
BRICK AND STONE CLEANING
Cleaning your masonry walls is a cost-effective way to bring new life into your existing masonry. Every stain is different and needs individual diagnosis on the safest detergents and procedures to use.
GRAVE MARKERS AND MONUMENT CLEANING
Our preservation practices help keep gravestones and monuments from deteriorating further; respect the original materials, stabilize, repair, and retain features wherever possible to ensure longevity for future.
MASONRY SEALING
Using breathable, clear-dry water repellants to help masonry resist cracking, spalling, staining and other damage related to water intrusion.
LAB TESTING
We send your original mortar samples out for microscopic analysis and evaluation to determine exact age and mortar/aggregate make-up. This will ensure that we will provide the most exact match possible when selecting mortar and mixing preparations.